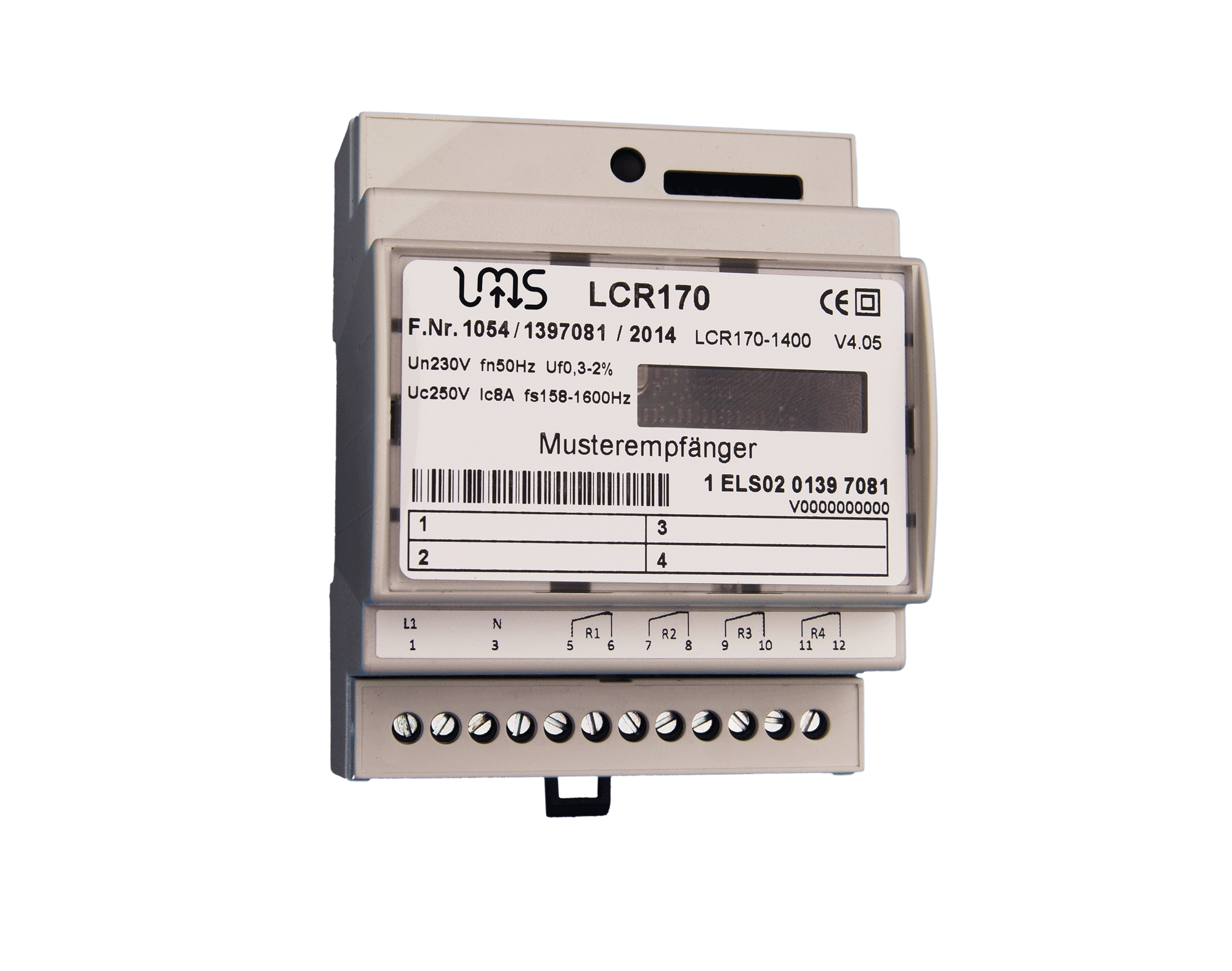 Compact ripple control receiver LCR170 for DIN rail mounting with up to 4 control relays
The LCR170 is a high-quality ripple control receiver, which can be used for a variety of control tasks and can be easily installed in metering cabinets, switching boxes and sub-distribution housings.
Four bi-stable relays – each with two separate terminals – allow flexible potential-free connections. Relay contacts with gold-plating ensure particularly permanent contact voltages of 5 VDC.
Extremely compact receiver: snap-on to DIN rail
Very simple parameterization in de-energized state
4 flexible relays (optimized for EEG applications)