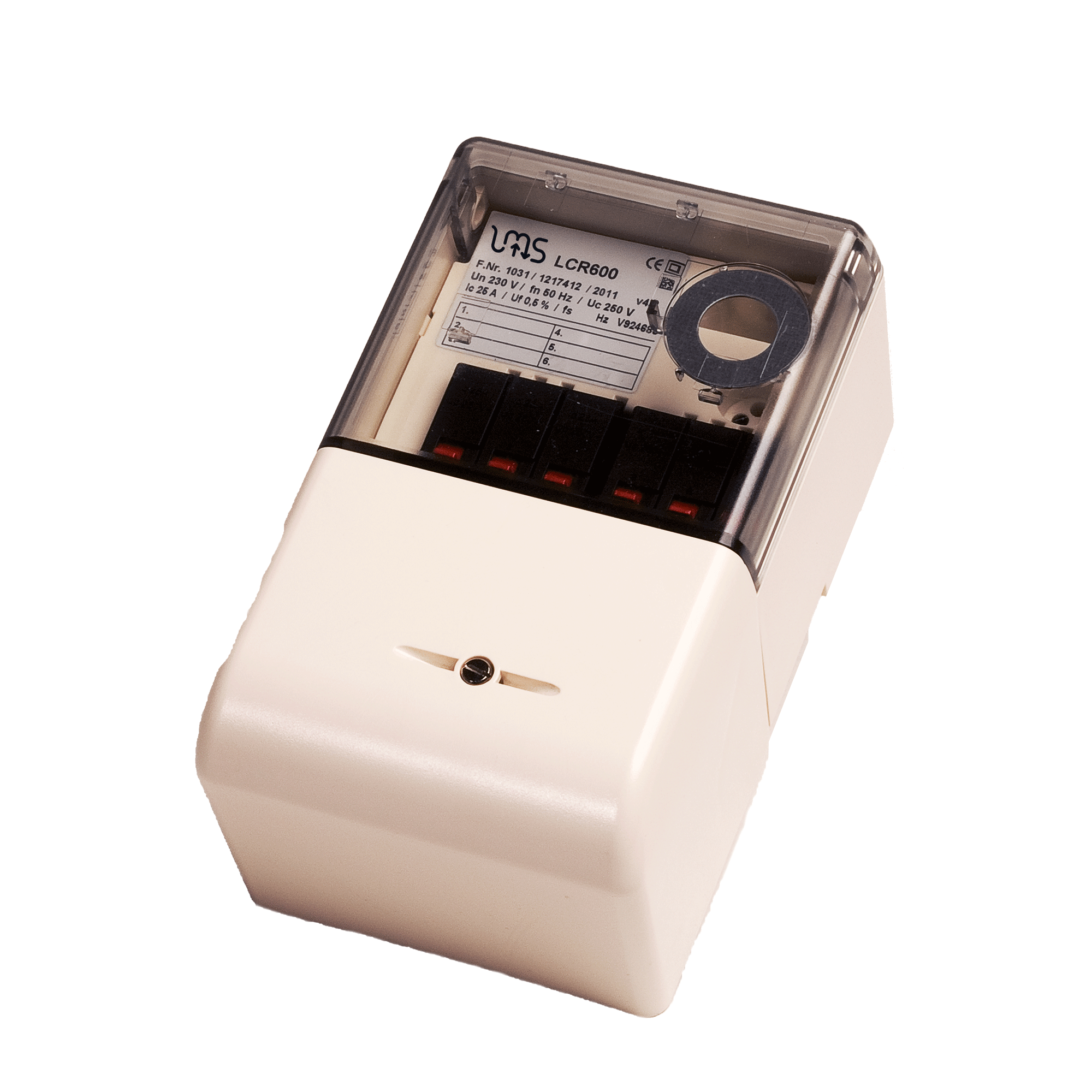 Intelligent Ripple Control Receiver LCR600
The LCR600 is a flexible, high-quality ripple control receiver including switch clock, which can be equipped with 1 or up to 6 relays. It can be used in standard ripple control applications as well as in modern systems with "distributed intelligence" (VERSACOM) as a remotely programmable switch clock. 
Digital filtering of the ripple control signal is performed by a micro-controller in most modern design using an internally developed algorithm.   
Universally applicable with 1 to 6 pluggable switching relays
Simple parameterization in de-energized state
Annual calendar with twilight times for lighting control
Up to 6 x 25 A or 4 x 40 A universally flexible relays