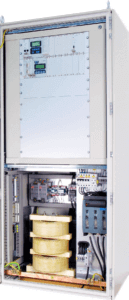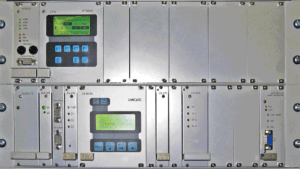 Ripple Transmitter RTS600 for Medium Voltage Systems
The Ripple Transmitter RTS600 is part of the Transmitter Family RTS which was continuously developed further since half a decade. It combines proven functionality with state of the art components. User friendly and with a flexible composition to meet your individual needs.
Hundreds of customers worldwide rely on the RTS 600 Ripple Control Transmitter Family and operate their 11kV, 20kV or 33kV grids reliably and safely.
Together with the Local Command Units LMC610 and the Ripple Command Suite LMM700, the RTS600 is operated reliable with predefined schedules and ad-hoc switich commands. 
Direct control of the Grid Operations Center is possible through the Grid protocol IEC60870-5-104.  
Intelligent control electronics for a smooth operation
Easy and fast commissioning (only 2 to 3 hours)
Short circuit proof due to electronic current limitation
GPS based time synchronisation